Creating your chart of accounts
Nominal accounts are fundamental to the successful management of your finances. The value of every transaction entered into Sage 200cloud is posted to a nominal account. and this is where the revenue and expenditure of your business school is recorded.
When you first set up Sage 200cloud, you will have created the majority of your nominal accounts as part of the configuration process. However as your can create additional accounts as required.
Each nominal account has the following elements: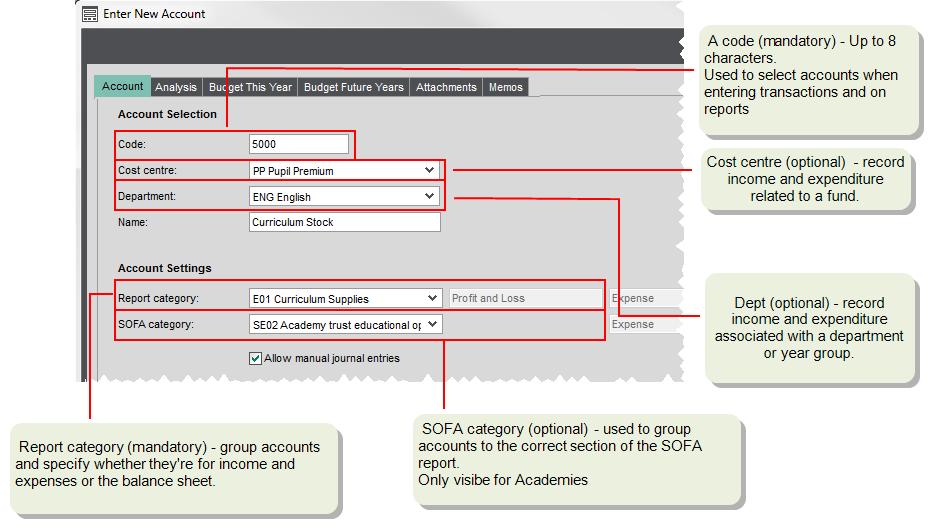 Process for setting up nominal accounts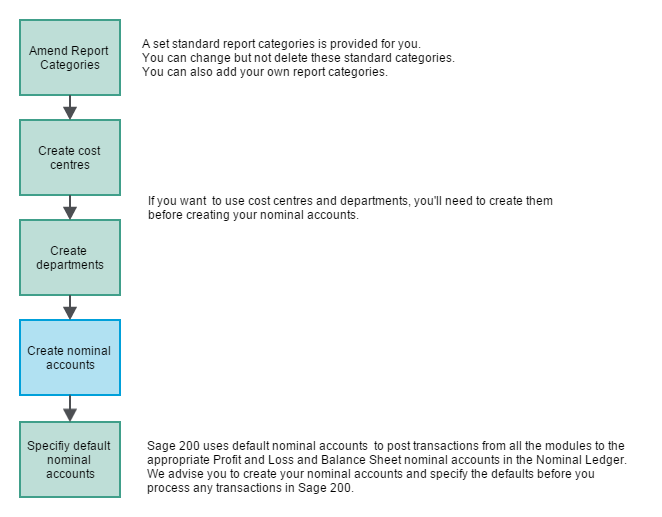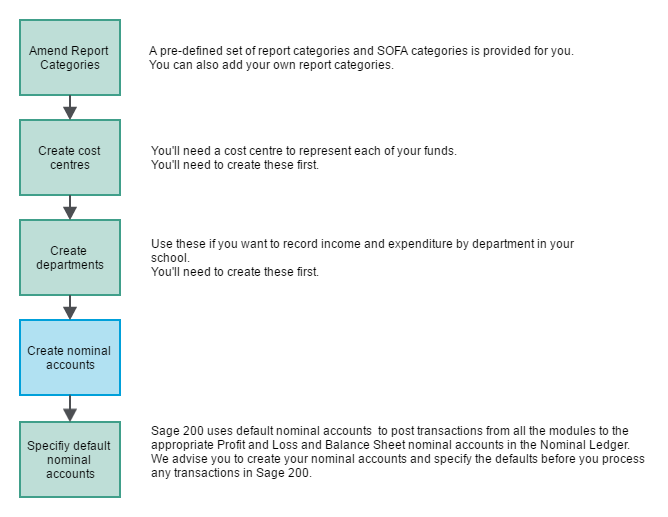 How to create your nominal accounts